PaMu belongs to one of the ODM manufacturers in the Bluetooth headset field-Padmate. After accumulating many years of experience, Padmate has started to launch its own products. The recent PaMu Slide Mini and PaMu Slide are their works. In fact, PaMu has launched a large number of TWS products before, and each one has a design sense. I personally admire the "not following the trend". After all, not a few manufacturers who use public models to make products, differentiation is often the best way to reflect the brand's own personality.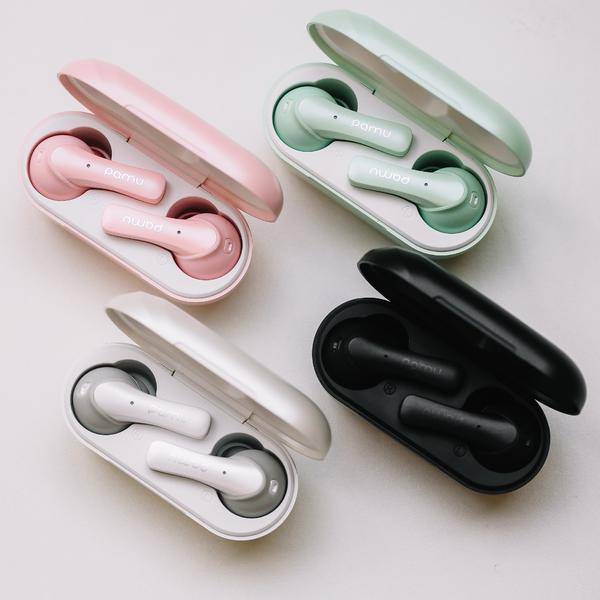 PaMu Slide Mini is a reduced version of PaMu Slide. Everyone knows that this naming method often means that the hardware performance of the mini models has shrunk. But the design idea of ​​the PaMu team is very different. The PaMu Slide Mini launched this time is really a downsized of PaMu Slide. The headset itself is completely consistent from the appearance to the inside. It just reduces the size of the charging box. That is to give consumers one more choice, "long battery life" and "easy portable", which one do you care more about?
Compared to PaMu Slide, PaMu Slide Mini has a more youthful meaning. Four color schemes: meteorite black, pearl white, micro grass green, and elf powder. Except for the two classic color schemes, black and white, micro grass green and elf powder are more fresh. Makes people shine. One of them is quite fond of the slightly grass green version, and this year's green iPhone 11 is quite annoying. The size of the charging case is 70.2mm × 33.2mm × 30.5mm, which is equivalent to the size of a lipstick. There is no pressure to carry it out everyday.
PaMu Slide Mini uses a common in-ear design on the market. In order to improve the stability of wearing, there is also a circle of silicone material on the earplug cavity to increase resistance. Because the arc of the cavity shell has been specially adjusted, the wearing experience of the PaMu Slide Mini is quite comfortable, and it will not have a strong foreign body sensation. In addition, the earbuds have IPX6 waterproof design, so the wearing problem during daily aerobic exercise is not Big.
PaMu Slide Mini uses touch buttons, the touch area is located on the top of the earphone housing, and supports quick volume adjustment, play / pause, and voice assistant. The overall performance is quite comprehensive. In terms of sound, PaMu Slide Mini's sound is more popular, with thicker sound lines, slightly more low-frequency volume, and more general details. It belongs to the kind of sound that sounds very interesting.